| | | |
| --- | --- | --- |
| Distance: 2 miles | | Price: From £40.00 per group |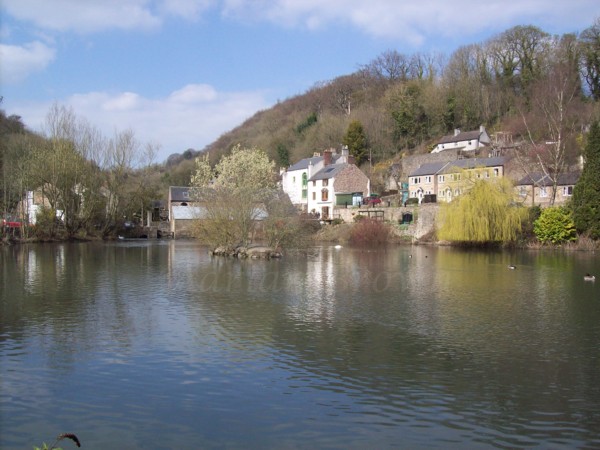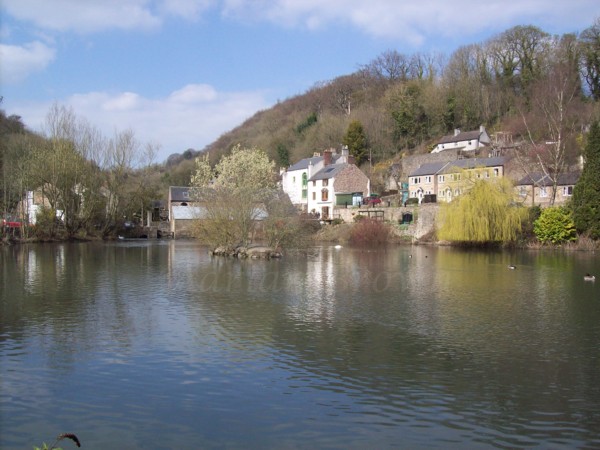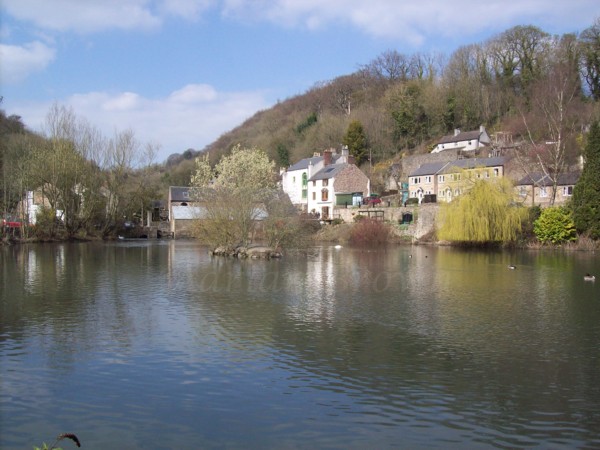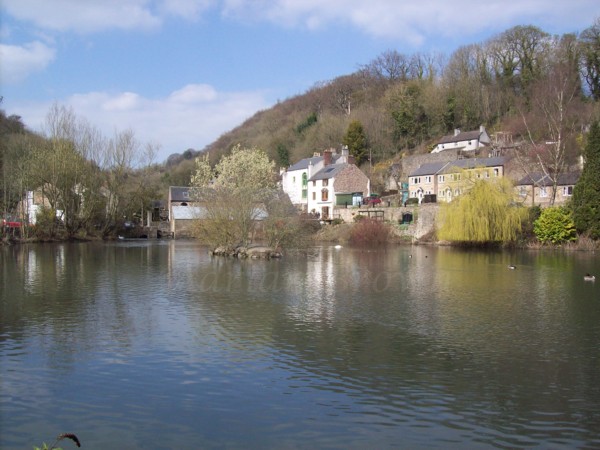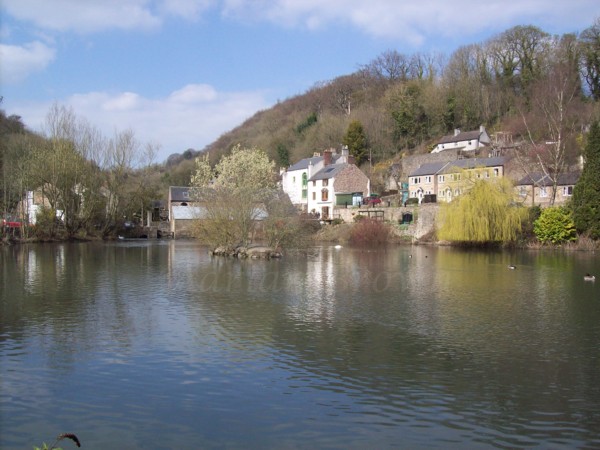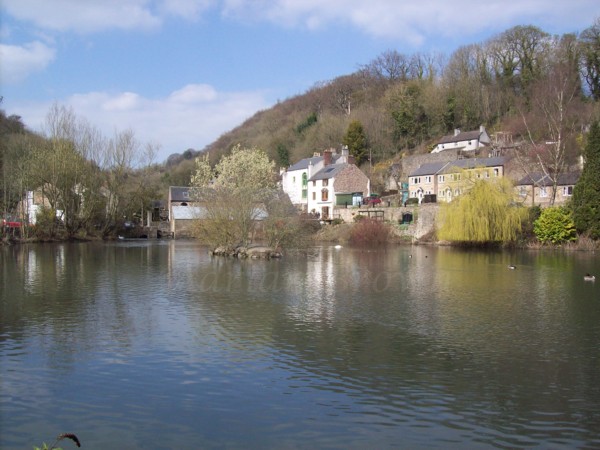 Greyhound Pond, Cromford
In 1771, inventor Richard Arkwright built the World's first successful water-powered cotton mill in the small Derbyshire village of Cromford. Arkwright's pioneering mill was the birthplace of the modern factory system, and so can claim to be the true birthplace of the Industrial Revolution. Soon overtaken by larger mills in the big towns and cities of Lancashire, cotton spinning ended at Cromford in 1844, but the village's place in history was assured. In 2001, the historical importance of Cromford Mill was recognised when it, along with the surrounding village, became a keystone of the Derwent Valley Mills World Heritage Site.
The walk begins at the site of the now-demolished original medieval village of Cromford and the adjacent wharf of the Cromford Canal. It then makes its way up into the modern village of Cromford, where it explores the pioneering houses, pubs and other facilities constructed by the Arkwright family for their workers. Leaving the village, the walk continues by looking at the grand house of Willersley Castle, and St Mary's Church where many members of the Arkwright family have been laid to rest. It then concludes outside the gates of Cromford Mill itself, where it is possible to join one of the Arkwright Society's own highly-recommended tours of the preserved Cromford Mill.
This walk is led by a guide with over 30 years experience of leading guided tours around the village, and who was formerly one of the senior guides at Cromford Mill from 1988 onwards. As they are quite possibly the most experienced person currently doing tours of the village today, with a wide range of stories about the history of the village and the restoration work at Cromford Mill, this makes this walk one of the top things to do in Cromford.
Duration (approx):

2 to 2.5 hours (including lunch).

Start point:

Cromford Meadows,
Off Mill Road (Mill Lane),
Cromford,
Derbyshire.

Start time:

10:00am.

End point:

Car park of Cromford Mill
Mill Road (Mill Lane),
Cromford,
Derbyshire.

Dates available:

Due to the coronavirus pandemic, scheduled walks have been suspended. Private bookings are available via a Personal Walking Guide on a date of your choosing (subject to availability and Coronavirus restrictions)..
When is this walk available?
This walk is available all year round as a private booking on a date of your choice via a
Personal Walking Guide
.
You can request a different start time if desired. Available start times are between 9:00am and early evening (around 7:00pm), although do bear in mind the need to finish before it gets dark. If you would like to request a different start time, please contact us before booking in order to determine if your requested start time is feasible.
Is this walk Covid-secure?
Derbyshire Heritage Walks has been awarded the Visit England "We're Good To Go" mark. This means that we fully comply with the current government and industry Covid-19 guidelines and are subject to random checks to make sure that we are complying. Therefore you can be confident that this walk is as Covid-secure as we can possibly make it. Details of how we do this can be found
here.
Prices.
Personal Walking Guide bookings are available for this walk at a cost of £40.00 per group for groups of up to 4 people, £60.00 per group for groups of 5 to 10 people, or £90.00 per group for groups of 11 or more.
Travel to and from the walk.
This walk is easily accessible by both car and public transport. However, due to the current situation regarding the use of public transport, we are recommending that you drive to the walk, or use other environmentally-friendly forms of personal transport such as cycling.
If travelling by car, there is "pay-and-display" car parking available on Cromford Meadows itself, on the adjacent canal wharf, and also across the road at Cromford Mill. The postcode for sat-navs to reach Cromford Meadows is DE4 3RQ, and the Meadows are directly opposite St Mary's Church just south of the bridge over the river.
Are there any disabled access issues?
There are a few minor issues with wheelchair access on this walk, but with small modifications to the route it is largely accessible to all. If you have any questions about accessibility, please contact us to discuss your requirements.
Is this walk suitable for dogs?
As an urban walk, there is a lot going on in the area which your dog may find distracting. However, there is nothing to stop you bringing your dog if you think it can be well enough behaved. If you would like to bring your dog with you, we do ask that you inform us at the time of booking. We also ask that, due to the traffic and large number of people likely to be encountered, and the possibility of meeting other dogs, you keep your dog under close control on a short non-extendible lead at all times and do not allow it to run free under any circumstances.
Booking
Ordinarily, we use PayPal buttons to handle booking and payment for all of our walks. However, due to the current situation, we have suspended that system, and so now if you wish to book a walk, you need to
e-mail us
with the details of the walk and date that you wish to book. We will then send you a PayPal invoice, which you can pay either using a PayPal account or, if you don't have access to one of those, you can pay using any debit or credit card. Other payment options are available on request - Please
e-mail us
for details if required.
Please ensure before booking that you have read and agree to our terms and conditions.
Latest Booking News
Due to the ongoing coronavirus pandemic, places on each walk taking place before May 17th are limited to a maximum of five people, who MUST all be from the same household.

This walk may be booked via a Personal Walking Guide on Mondays, Tuesdays, Wednesdays, Thursdays, some Fridays, most Saturdays and some Sundays from April 12th to December 20th 2021.
This website is &copy Derbyshire Heritage Walks, 2019.
---
Cookie Policy: Like almost every other website on the Internet today, this site does use cookies. The only thing they are used for is as part of Google Analytics, so that we can tell how successful this site is at attracting visitors and which pages they look at most. If you don't want cookies on your system, then please don't view this site any further, as we can't change the underlying technology used by Google Analytics. We also suggest that you clear your cookies after leaving this site.