| | | |
| --- | --- | --- |
| Distance: 9.5 miles | | Price: From £60.00 per group |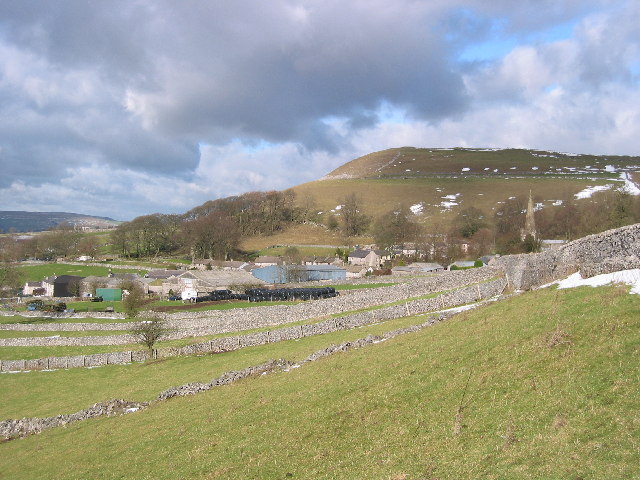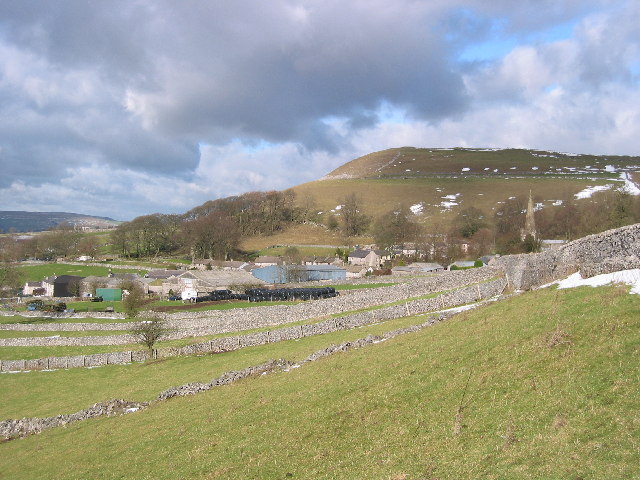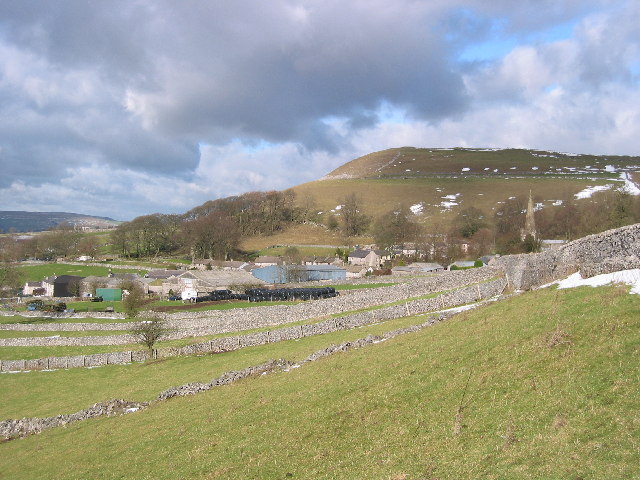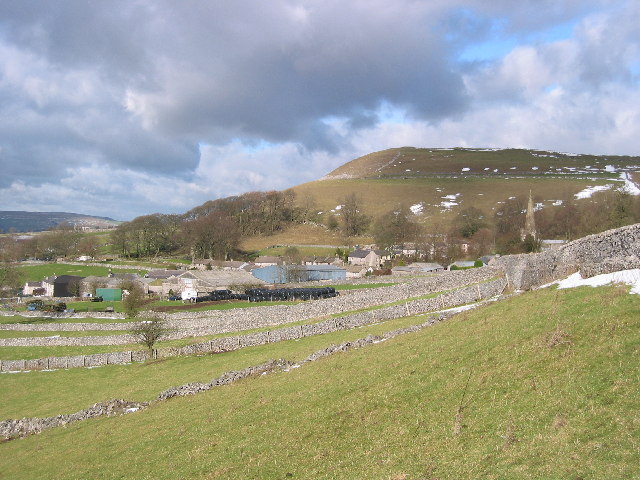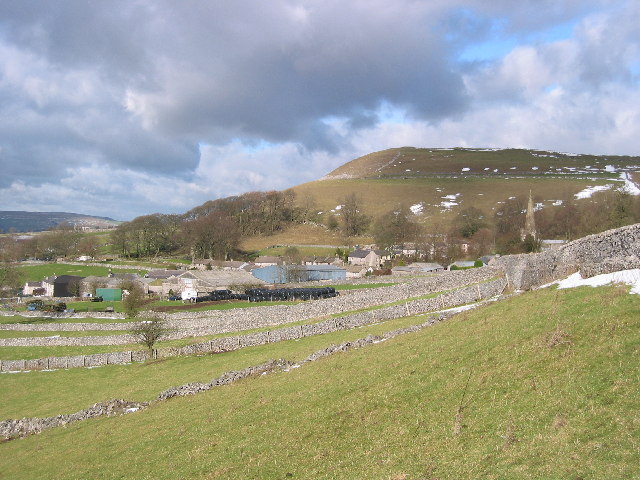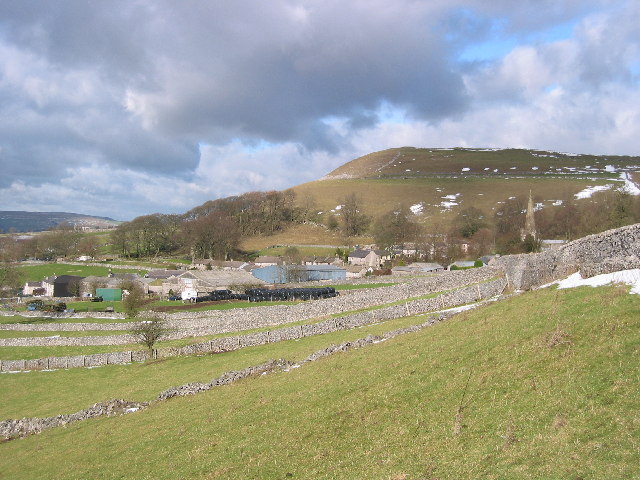 Chelmorton and Chelmorton Low
One of the longest of our "Rural Rambles", this circular walk starts and ends at the site of the former Miller's Dale Station. It begins by following the route of the old Derby to Manchester railway along the Monsal Trail, stopping along the way to look at the remains of the lime industry that once provided employment for so many in the area.
Leaving the Monsal Trail, it follows the River Wye along a tranquil riverside path, before climbing up through little-used rugged but beautiful Dales to the hilltop above and the small village of Chelmorton. At 1,200 feet above sea level, Chelmorton claims to be the highest village in Derbyshire and is surrounded by a network of rare surviving Medieval fields. Leaving Chelmorton, it climbs to the summit of the walk at over 1,400 feet to visit the Five Wells Neolithic chambered tomb before dropping back down into the valley for the return to the starting point at Miller's Dale Station.
Although available anytime, this walk is especially recommended for the April to June period, when the Dales put on a wonderful springtime display of native wild flowers.
Due to the very rugged and rocky nature of the path through Deep Dale, this walk is definitely one for the more experienced walker, and sturdy footware is essential. The exposed nature of the terrain around Five Wells also makes good outdoor clothing (both water- and wind-proof) essential as a precaution.
Duration (approx):

4.5 to 6 hours.

Start point:

Miller's Dale Station,
Miller's Dale,
Derbyshire.*

Start time:

10:30am.*

End point:

Miller's Dale Station,
Miller's Dale,
Derbyshire.*

Dates available:

Due to the coronavirus pandemic, scheduled walks have been suspended. Private bookings are available via a Personal Walking Guide on a date of your choosing (subject to availability and Coronavirus restrictions).

(* Other start/end points and start times available to private bookings.)
When is this walk available?
This walk may be booked privately on a date of your choice between April 12th and the end of November by booking a
Personal Walking Guide
.
Is this walk Covid-secure?
Derbyshire Heritage Walks has been awarded the Visit England "We're Good To Go" mark. This means that we fully comply with the current government and industry Covid-19 guidelines and are subject to random checks to make sure that we are complying. Therefore you can be confident that this walk is as Covid-secure as we can possibly make it. Details of how we do this can be found
here.
Prices.
Personal Walking Guide bookings are available for this walk at a cost of £60.00 per group for groups of up to 5 people, £100.00 per group for groups of 6 to 10 people, or £150.00 per group for groups of 11 or more.
Travel to and from the walk.
By far the easiest way to get to this walk, and the method we recommend in most cases, is by car. Parking for up to 80 cars is available at Miller's Dale Station, currently costing £4.50 for all day.
Are there any disabled access issues?
Unfortunately, this walk is not suitable for wheelchairs due to the terrain involved. Additionally, due to the rough and rocky nature of the path through Deep Dale, this walk may also not be suitable for those who have difficulty in walking over uneven surfaces. If you have any concerns about accessibility for this walk, please contact us to discuss the matter prior to booking.
Is this walk suitable for dogs?
Yes, this walk is suitable for dogs. However, we do ask that you keep your dog under close control at all times. This is especially important on the section of the walk between leaving the Monsal Trail and entering the village of Chelmorton, as the route of the walk passes through both nature reserves and fields where there may be livestock present. If you wish to bring your dog with you, please notify us beforehand.
Booking
Ordinarily, we use PayPal buttons to handle booking and payment for all of our walks. However, due to the current situation, we have suspended that system, and so now if you wish to book a walk, you need to
e-mail us
with the details of the walk and date that you wish to book. We will then send you a PayPal invoice, which you can pay either using a PayPal account or, if you don't have access to one of those, you can pay using any debit or credit card. Other payment options are available on request - Please
e-mail us
for details if required.
Please ensure before booking that you have read and agree to our terms and conditions.
Latest Booking News
Due to the ongoing coronavirus pandemic, places on each walk taking place before May 17th are limited to a maximum of five people, who MUST all be from the same household.

We are now accepting Personal Walking Guide bookings for this walk for Mondays, Wednesdays, most Saturdays and some Sundays from April 12th to November 23rd 2021.
This website is &copy Derbyshire Heritage Walks, 2019.
---
Cookie Policy: Like almost every other website on the Internet today, this site does use cookies. The only thing they are used for is as part of Google Analytics, so that we can tell how successful this site is at attracting visitors and which pages they look at most. If you don't want cookies on your system, then please don't view this site any further, as we can't change the underlying technology used by Google Analytics. We also suggest that you clear your cookies after leaving this site.