The Industries of Monsal and Miller's Dales

Distance: 11 miles

Price: £30.00 per person




(Group & family rates available)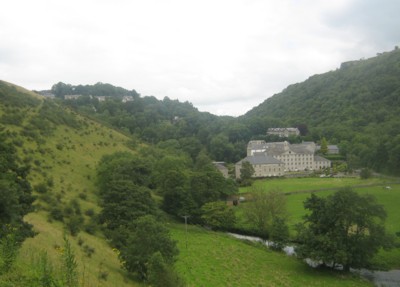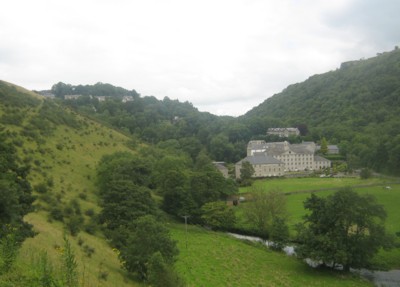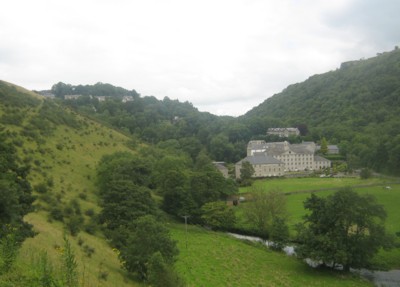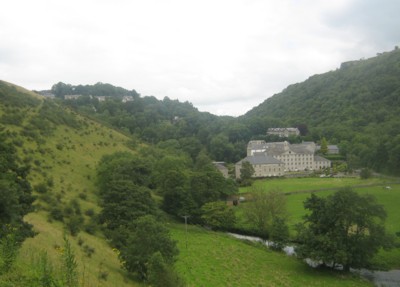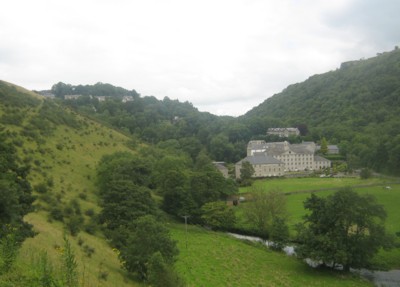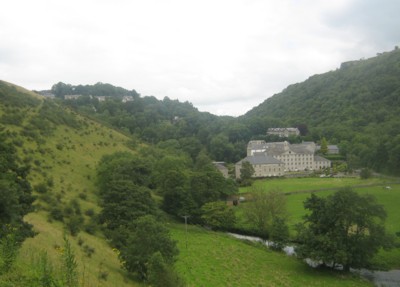 Cressbrook Mill
This walk follows the River Wye through Monsal and Miller's Dales, looking at the stories of the various different industries that once lined the valleys.
Beginning at White Lodge car park on the A6, the route of the walk enters the south end of Monsal Dale and follows the river through Monsal and Miller's Dales, visiting locations such as the famous Cressbrook Mill, Monsal Dale Station, Cressbrook and Litton Mills and Miller's Dale Station. Reaching the former railway worker's cottages at Blackwell Mill, the walk climbs the hillside to the village of Blackwell, allowing a view of the UK's largest working limestone quarry. From there, it is just a short stroll along country lanes to the end point of the walk at The Waterloo Hotel public house.
Please note that some of the riverside paths may be closed as a result of becoming unusable due to severe weather, as they are subject to flooding from the river. It may therefore be necessary to vary the route of the walk to bypass any such closures by using the Monsal Trail instead.
Duration (approx):

6 - 7 hours (including lunch).

Start point:

White Lodge car park,
(On the A6 between Ashford-in-the-Water and Taddington.)
OS grid reference: SK170706.

Start time:

9:30am* (Monday - Saturday).
10:30am* (Sundays & Bank Holidays).

End point:

The Waterloo Hotel public house,
Taddington,
Derbyshire.
(On the A6 just north of Taddington.)
OS grid reference: SK131714.
(Map of location)

Dates available:

Not currently available due to coronavirus-related access difficulties.

(* = As your guide will be arriving by the "Transpeak" bus service, the actual start time may be slightly delayed if the buses are running late.)
When is this walk available?
This walk is not currently available due to issues regarding coronavirus-safe access.
Is this walk Covid-secure?
Derbyshire Heritage Walks has been awarded the Visit England "We're Good To Go" mark. This means that we fully comply with the current government and industry Covid-19 guidelines and are subject to random checks to make sure that we are complying. Therefore you can be confident that this walk is as Covid-secure as we can possibly make it. Details of how we do this can be found
here.
Prices.
The following prices apply for this walk:
Ticket

Price

Deposit
(Included in overall price)

Adult or Child aged 16 and over
(Up to 8 people in group)

£30.00 per person

£5.00 per person
Discounted family tickets also available, giving cheaper prices for groups including children aged 15 and under. Please
e-mail us
for details.
Travel to and from the walk.
In normal times, this walk is easily accessible by public transport from Derby, Nottingham, Chesterfield, Sheffield and Manchester. However, due to the ongoing coronavirus pandemic and the advice to avoid the use of public transport where possible, and other operational difficulties, we have decided to temporarily suspend this walk.
Are there any disabled access issues?
Unfortunately, there are a few issues regarding disabled access on this walk, as much of it uses footpaths that are not suitable for wheelchairs or those of limited mobility. It is possible to create a customised disabled-friendly walk that takes in much of the route of this walk and visits all of the most important sites along the way. As a customised walk, we can tailor it to match your exact requirements and capabilities.
If you have any mobility issues, or are acting on behalf of someone who does, and would like to book this walk, please contact us in order to discuss your exact requirements.
Is this walk suitable for dogs?
Unfortunately, due to the fact that this walk passes through nature reserves where they may be a problem for some of the protected wildlife, dogs are not permitted on this walk.
Booking
Ordinarily, we use PayPal buttons to handle booking and payment for all of our walks. However, due to the current situation, we have suspended that system, and so now if you wish to book a walk, you need to
e-mail us
with the details of the walk and date that you wish to book. We will then send you a PayPal invoice, which you can pay either using a PayPal account or, if you don't have access to one of those, you can pay using any debit or credit card. Other payment options are available on request - Please
e-mail us
for details if required.
Please ensure before booking that you have read and agree to our terms and conditions.
Latest Booking News
This website is &copy Derbyshire Heritage Walks, 2019.
---
Cookie Policy: Like almost every other website on the Internet today, this site does use cookies. The only thing they are used for is as part of Google Analytics, so that we can tell how successful this site is at attracting visitors and which pages they look at most. If you don't want cookies on your system, then please don't view this site any further, as we can't change the underlying technology used by Google Analytics. We also suggest that you clear your cookies after leaving this site.